TurboSpa Ultra High-Pressure Shower Head - Chrome (FS100)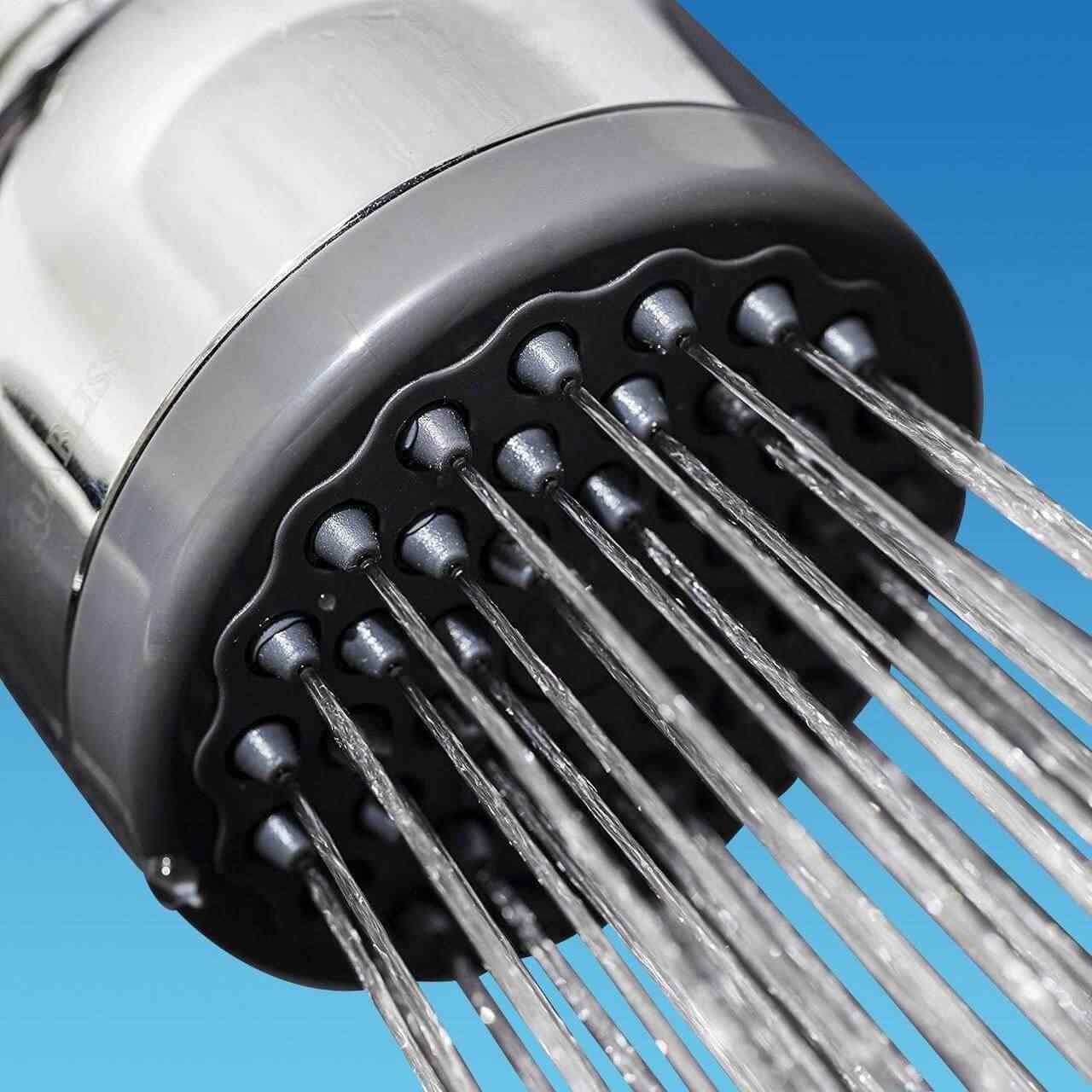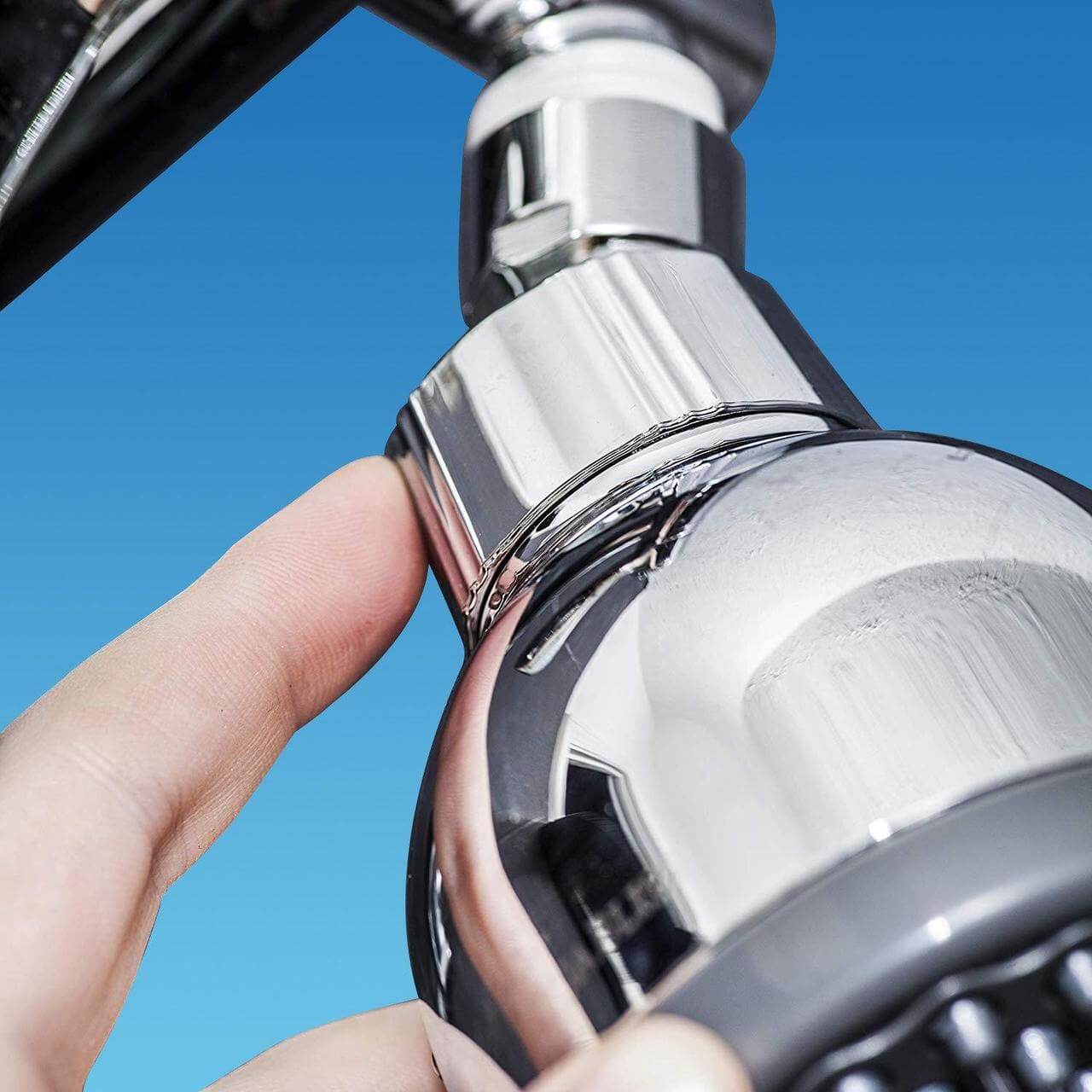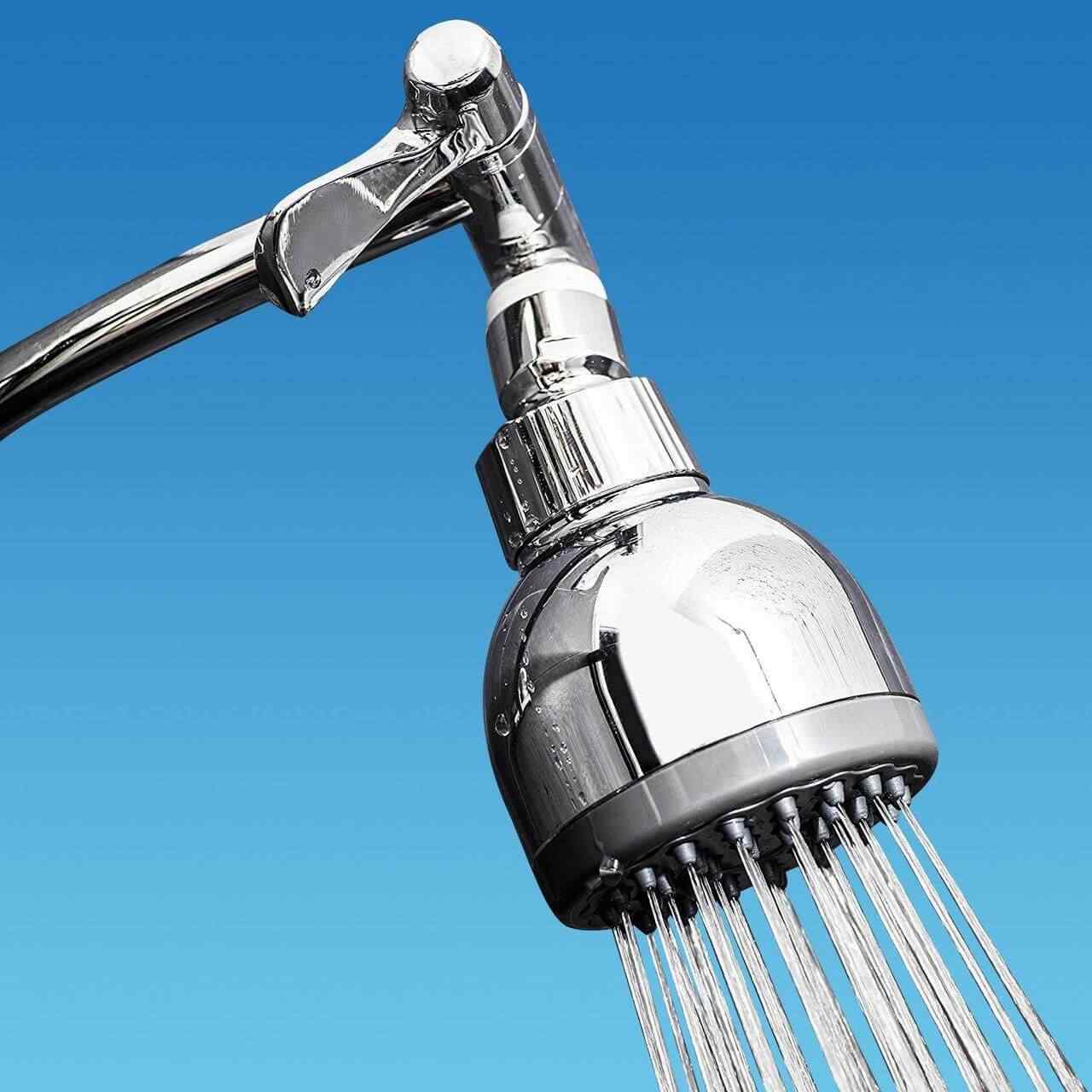 Our High-Powered Shower Head Makes Showers Like a day at the Hydrotherapy Spa – Only Better
Your Daily At-Home Hydro-Therapy Spa
Now you don't have to leave the home to experience the relaxing hydrotherapy spa treatment you love. The AquaBliss Turbo-Spa's 42 ultra-high pressure showerhead nozzles accelerated channeling system force a torrent of massaging water through each individual channel at maximum force – so you experience indulgent relief, just like a day at the spa, without needing an appointment.
The Most Powerful Flow – US Government Max
The key to a powerful high water pressure shower head is not water volume, but the amount of force applied to water flow. With a unique flow regulator setup and cutting-edge independent channel design, the TurboSpa high-powered shower head pushes water through each nozzle with the most powerful force allowed by US government regulations.
The Widest Coverage – Drench Every Inch
TurboSpa is guaranteed to drench every inch of you in a pleasant, soothing water stream. This high-powered shower head comes with an extra-wide spray and an adjustable joint which allows you to direct the water stream anywhere on your body.
Never Lose Your Flow – No Buildup Self-Cleaning Nozzles
While mineral deposits quickly block flow in most rain shower nozzles, our self-cleaning showerhead allows you to shower time and time again without giving scale or mineral deposits a second thought!
Universal No-Tool Installation – A Leak-Proof Shower in Minutes
If drippy, water-wasting, ill-fitting shower heads got you down then you'll love our universally compatible high-pressure shower head. The TurboSpa high-powered shower head has a leak-free design and standard ½" connections, so all you have to do is twist off your old shower head, and twist on the new one in less than two minutes!
Unrivaled Quality – Unbeatable Value
Our fixed showerhead offers the best value for your money. From innovative design to cutting-edge engineering and a crack-proof brass ball joint, we promise you won't find a better quality high-powered shower head for this price — period.
1-Year Warranty — Try It Risk-Free & Love It or Your Money Back
TurboSpa will take you to an indulgent spa retreat. We know you'll fall in love with its wide spray and massaging water jets. But if this high water pressure shower head just isn't for you, you can return the product within 30 days and get a full refund ⏤ no questions asked. We also back it up with a one-year warranty!
USA-Based Customer Care
AquaBliss products come with simple instructions and are super easy to install. But if you need more help, you can get in touch with our all-American customer service team. For any questions, comments, or suggestions, reach out to us any time and we'd be happy to help.
People often buy
Total price:
$75.97
$139.85
Shower filter n head
Awesome! Hug flow and in one shower I could tell an amazing difference in how soft my hair was, and how I used to feel literally nauseous from the chlorine that usually soaks into my skin. All gone!
Easy installation!
So easy to install and it works great! I have a well and this takes the sediment out and the yucky stuff!!
love it!
The ultra pressure shower head is great! I only wish this had the pulsating feature.
Wonderful Showerhead & Filter
I am thrilled with my new Aqua Bliss showerhead & filter. The water pressure is fantastic, great flow direction & the water is so much cleaner. The value is a plus & I will replacing other showerheads with this system. I absolutely feel & taste the difference. Highly recommend!
So sorry
Didn't open the package because our problems were structural and cannot be fixed by a high quality shower head.....when we have our problem rectified we will visit the possibility of the aqua bliss shower head again.
Unhappy With Your Product? We'll Take it Back!
We stand by our high-quality products and your statisfaction is 100% guaranteed by our 30-day Money-Back Guarantee
Secure Checkout
We use encrypted SSL security to ensure your credit card information is 100% protected.