AquaBliss HD Multi-Stage Shower Filter Cartridge (SFC500)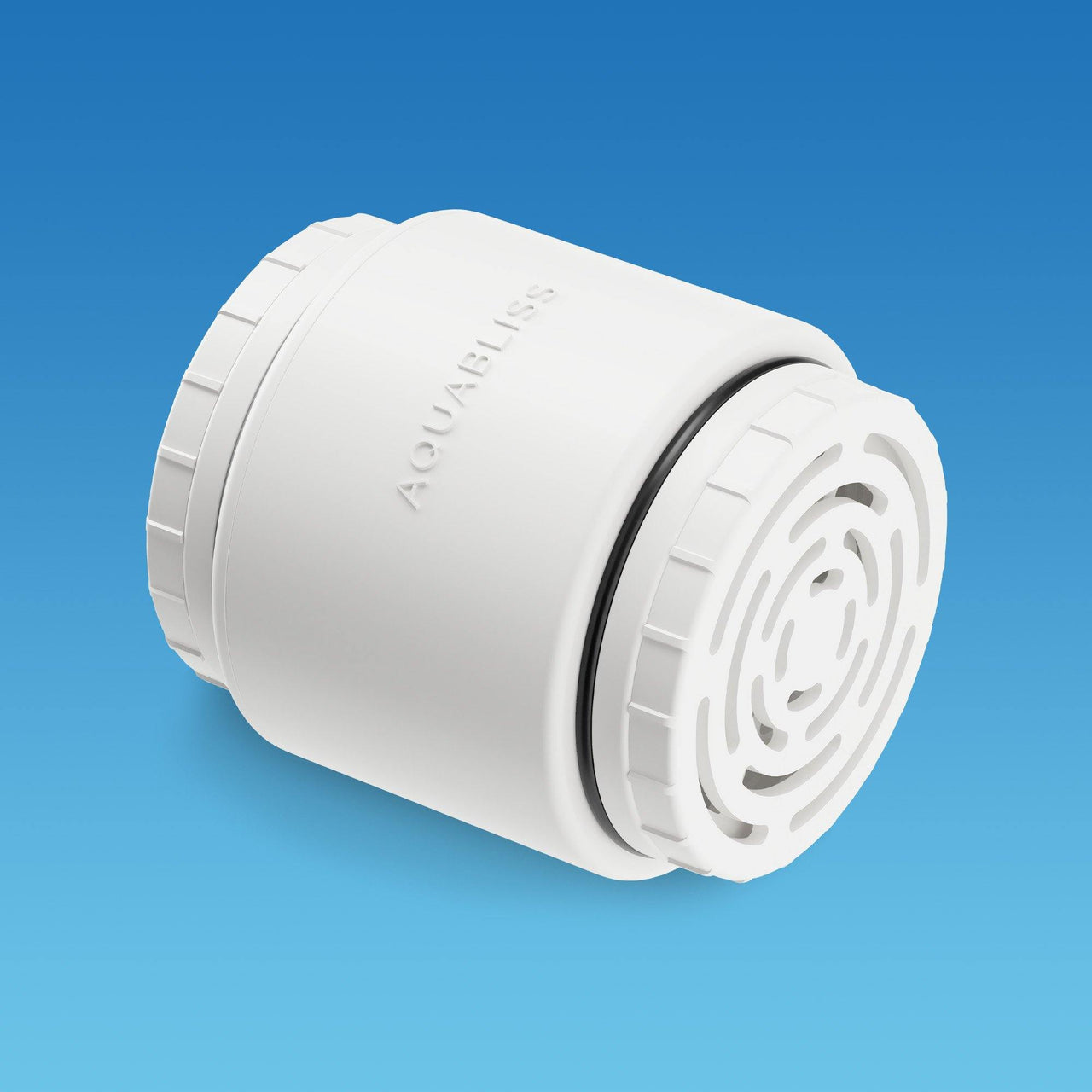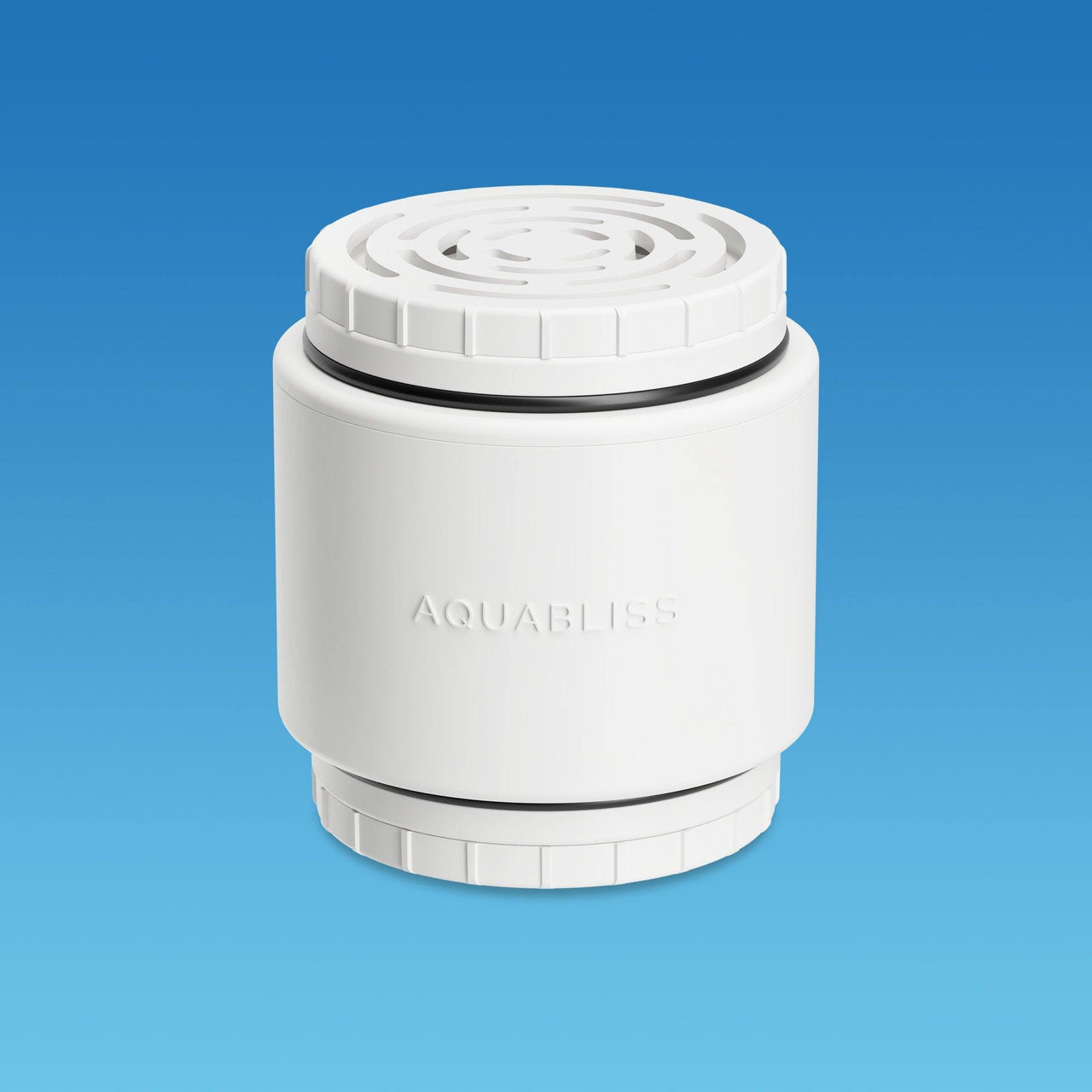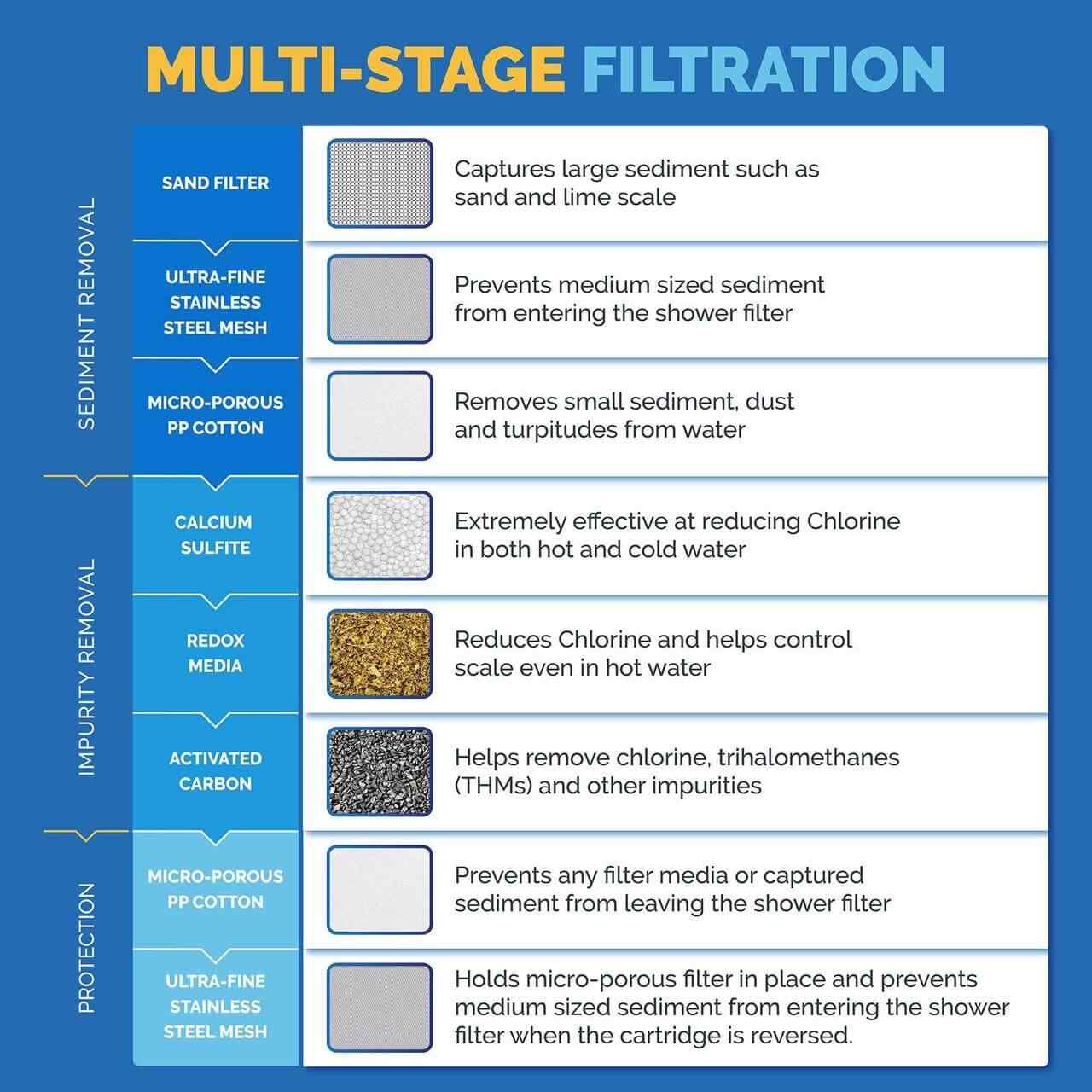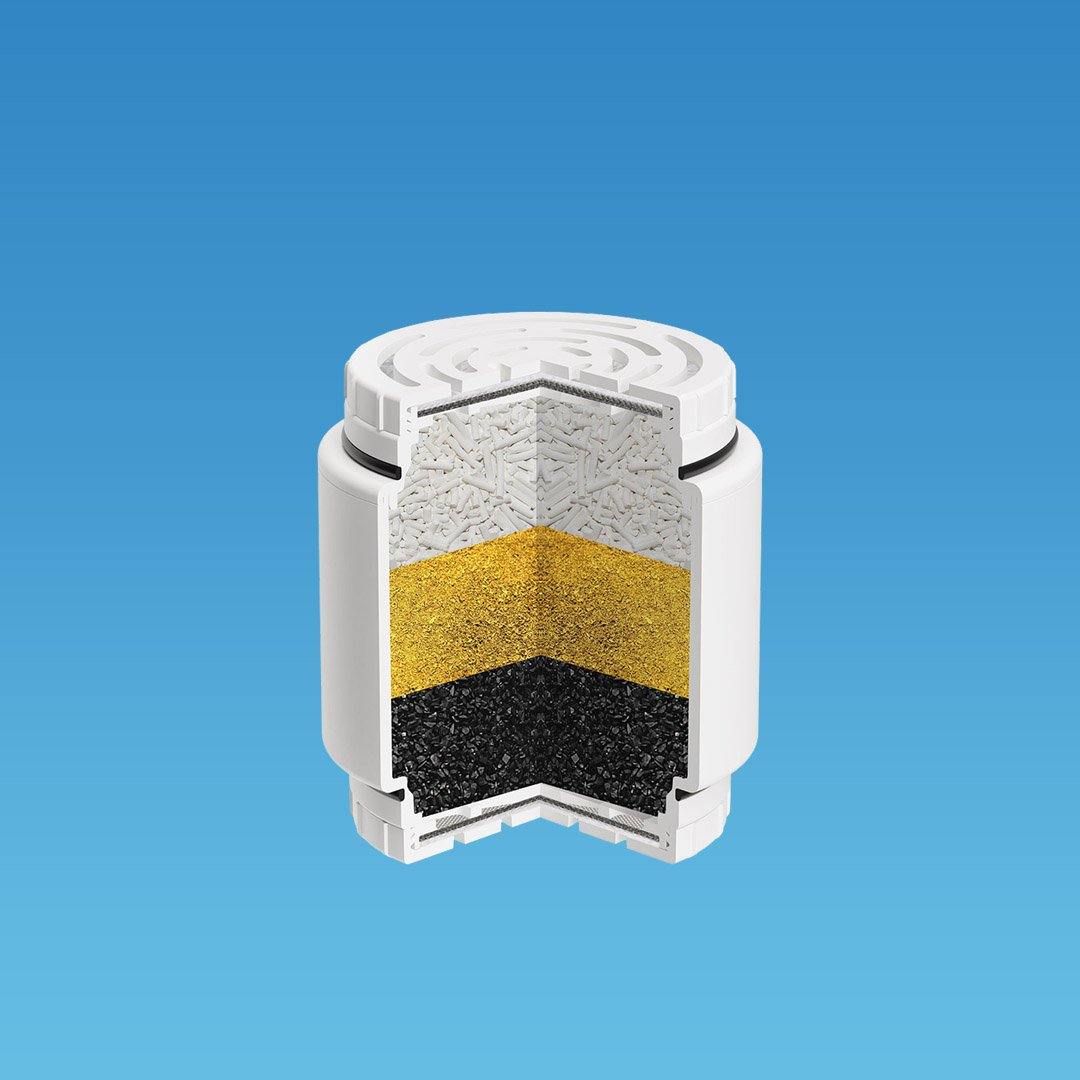 Toxic Water Ruining Your Hair, Skin & Nails?
SAVE A BUNDLE – PROTECT YOUR HEALTH
If you've read the studies you know your skin is your largest organ, and you know how easily it absorbs harmful chemicals, metals and sediments found in water. The SFC500 heavy duty shower filter replacement cartridge reduces the risk by blocking impurities from ever reaching the water cascading over your skin, for a pure, fresh, rejuvenating shower experience – without the yuck. 
BLOCK THE MOST DANGEROUS WATER HAZARDS
A simple water test proves most water in the US is anything but clean. That's why we continually reinvent and perfect our heavy duty shower filter replacement. For continued protection against harmful chemicals, chlorine, scale, dirt and bad odors replace every 6 months.
REJUVENATE SKIN, HAIR, NAILS & PEACE OF MIND
Suffering from itchy skin, dandruff, eczema, drab hair and cracking nails? AquaBliss heavy duty showerhead filter replacement cartridge promotes restored PH BALANCE, so you experience silky, soft, glowing skin and hair, plus nails that simply can't be beaten!
QUICKLY CLEAN AWAY BUILD-UP
Extend the life of your filter even longer now with the customer feedback redesigned no-leak upgrade seals, increased capacity for more improved filter media. Simply remove the filter, wipe away any build-up, and reinstall for continued results. 
INSTALLS IN MINUTES
If you can open a door, you can easily install this heavy duty chlorine removal filter replacement with ease – simply unscrew your heavy duty filter, open the casing, pop the old filter out and place the new filter in – it's so simple there's no tools required. 
100% SATISFACTION – USE IT RISK-FREE
If you're worried about currently existing (or continually building) toxins in your water, then click add to cart now. You'll love this how soft and deliciously smell free this multi-stage shower filter replacement leaves your skin, guaranteed.
| | |
| --- | --- |
| Item model number | AB-SFC500 |
| Shipping Dimensions (Inches) | 3.22 (H) x 2.67 (W) x 2.67 (D) |
| Shipping Weight | 0.48 lbs |
| Product Dimensions (Inches) | 2.9 (H) x 2.5 (W) x 2.5 (D) |
| Product Weight | 0.41 lbs |
| Filtration Media | Active Carbon, Redox Media, Calcium Sulfite |
| Cartridges Included | 1 |
| Compatible Filters | SF500 (recommended) |
What is the difference between SFC500, SFC400, SFC220 & SFC100 cartridges?
The latest range of products (SFC400 & SFC500) were developed based on all of the feedback we received on our existing shower filters. It uses a proprietary filtration system which we developed to make the shower filter more flexible for varying types of water. The filtration capability of the shower filter has also been greatly improved to better combat harmful contaminants in water. This cartridge is compatible with AquaBliss SF500 & SF400 shower filters only.
How long does it last?
We recommend changing the cartridge at least every six months. If your water contains high levels of Chlorine and other impurities, you may need to change this more frequently.
Can this filter cartridge remove Chloramine?
No - While it is extremely effective at reducing Chlorine, it cannot remove Chloramine. If water has high levels of chloramine we would recommend using a whole-house filter, to improve the quality of your water.
Which shower filters is this compatible with?
It is compatible with AquaBliss SF400 & SF500 shower filters only.
People often buy
Total price:
$75.97
$139.85
God sent product
I absolutely love how this product filters out my clorinated water. My shower is wonderful. This is a God sent product.
Aquabliss heavy duty 500
I live in a condo with old plumbing. For years I put up with an orange/ pink residue on my tub and white shower walls. Quite by accident I read about the Aquabliss filters in a hair forum so I ordered one. Not only is my toned hair much better…. The residue on walls are tub are gone! I am sold and will never be without! I now also don't give my pets tap water in their bowls anymore, only water run through the aqua bliss. I will be shopping for one for the kitchen faucet!
Nice
Different packaging. More generic
The Best Shower Filter
Before I got the AquaBliss HD Multi-Stage Shower Filter Cartridge (SFC500), every time I took a shower my skin would be so dry and itchy, because of the hardwater. After I put the filter on, it softened the water a lot and now I feel so much better after a shower.
Unhappy With Your Product? We'll Take it Back!
We stand by our high-quality products and your statisfaction is 100% guaranteed by our 30-day Money-Back Guarantee
Secure Checkout
We use encrypted SSL security to ensure your credit card information is 100% protected.