AquaBliss HD Revitalizing Shower Filter - Chrome (SF400)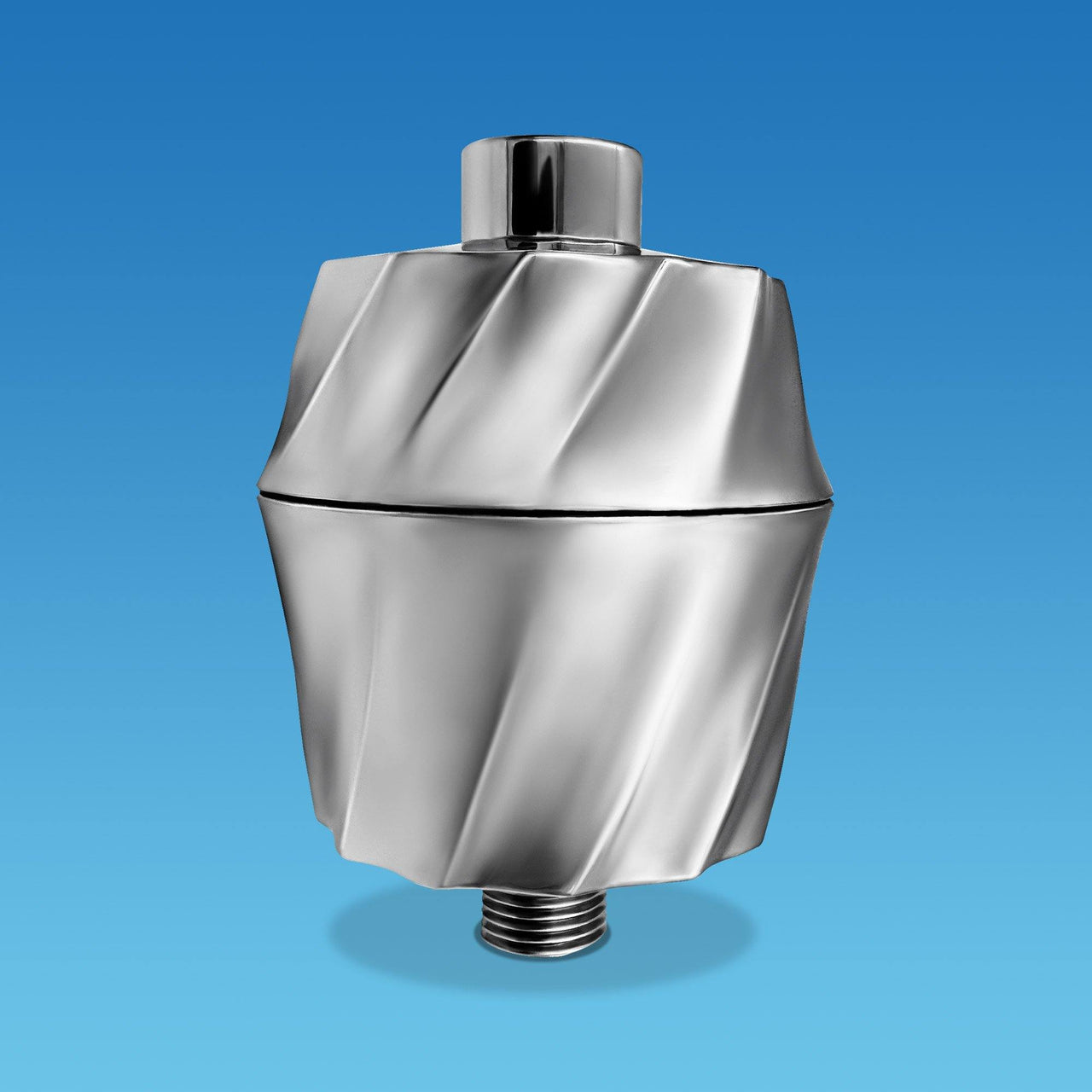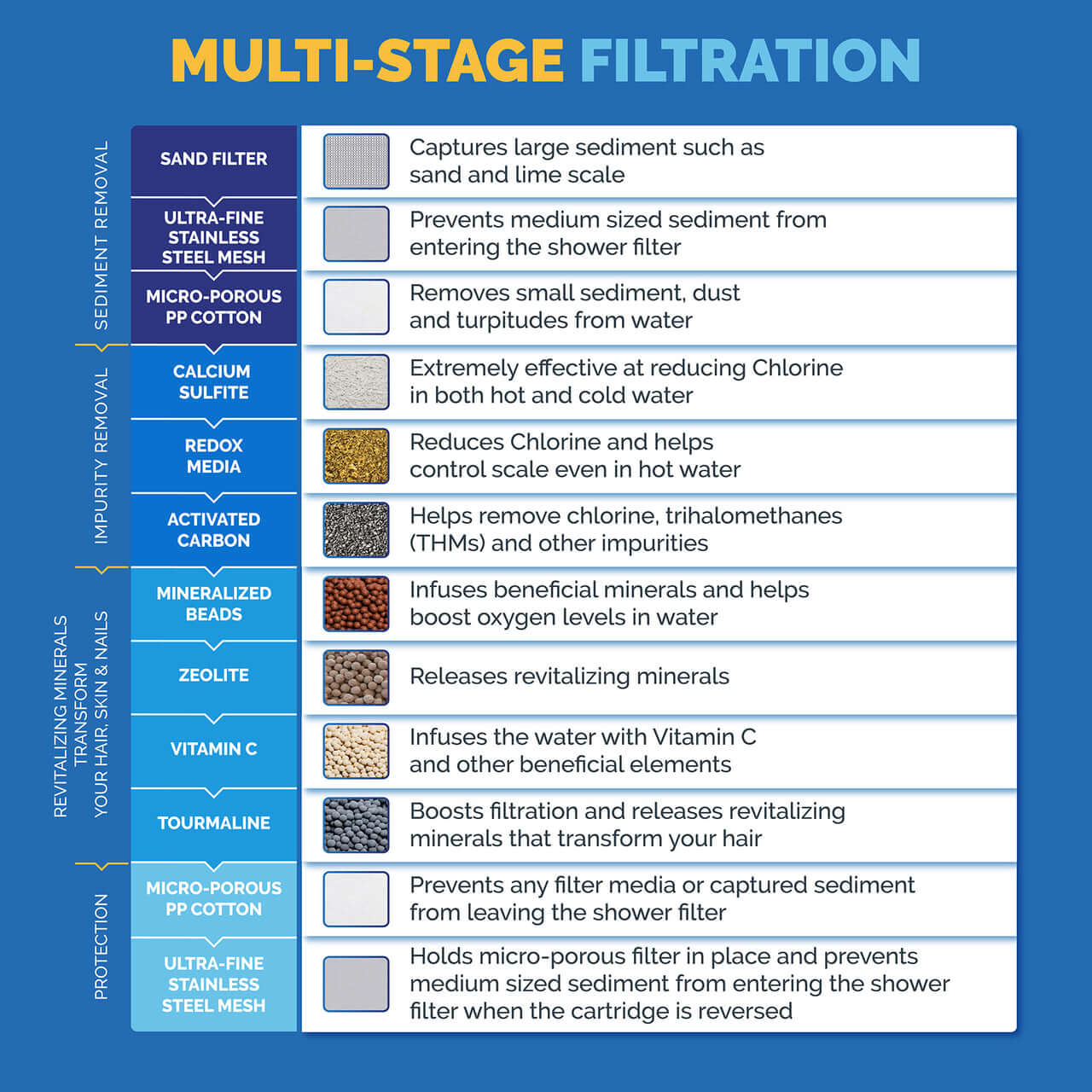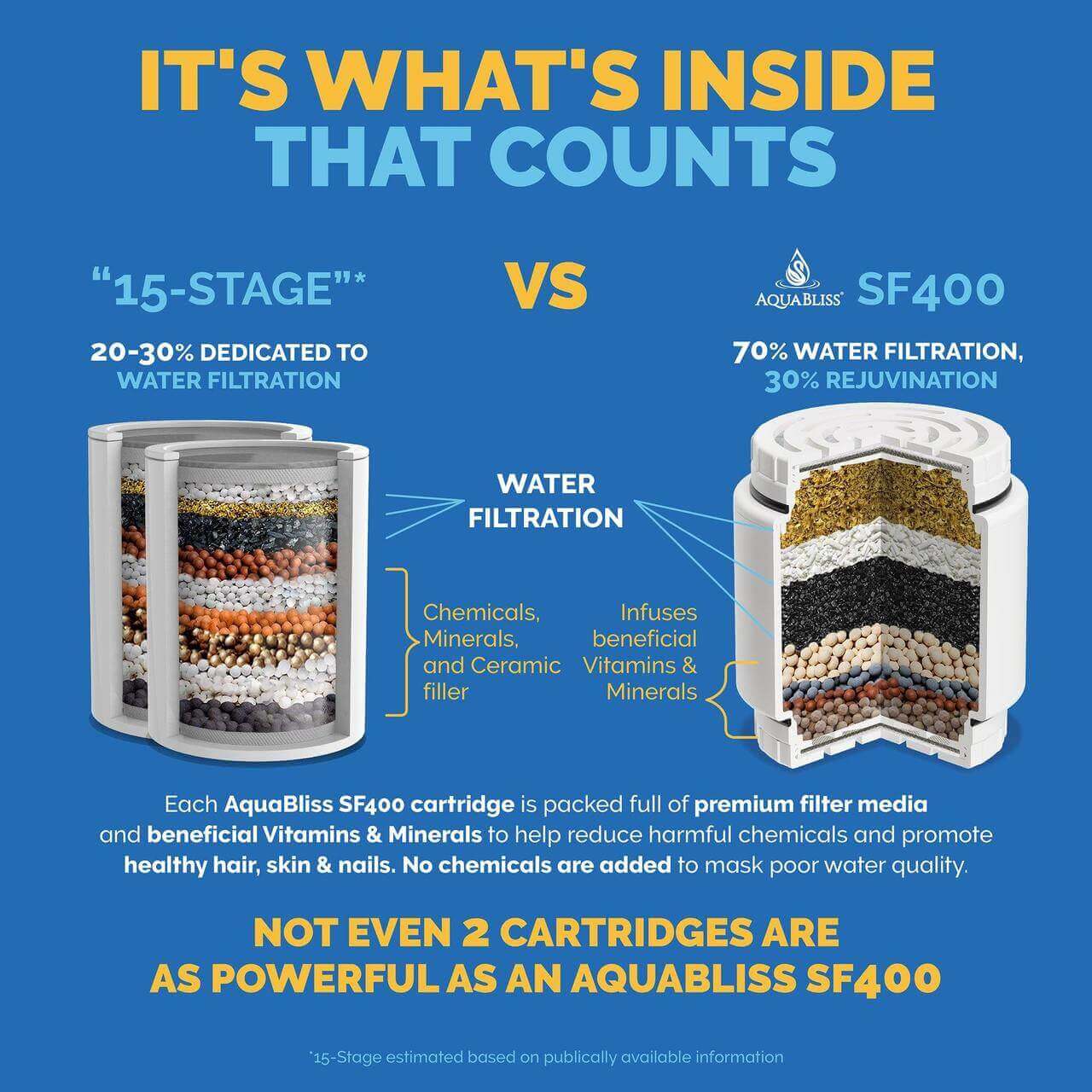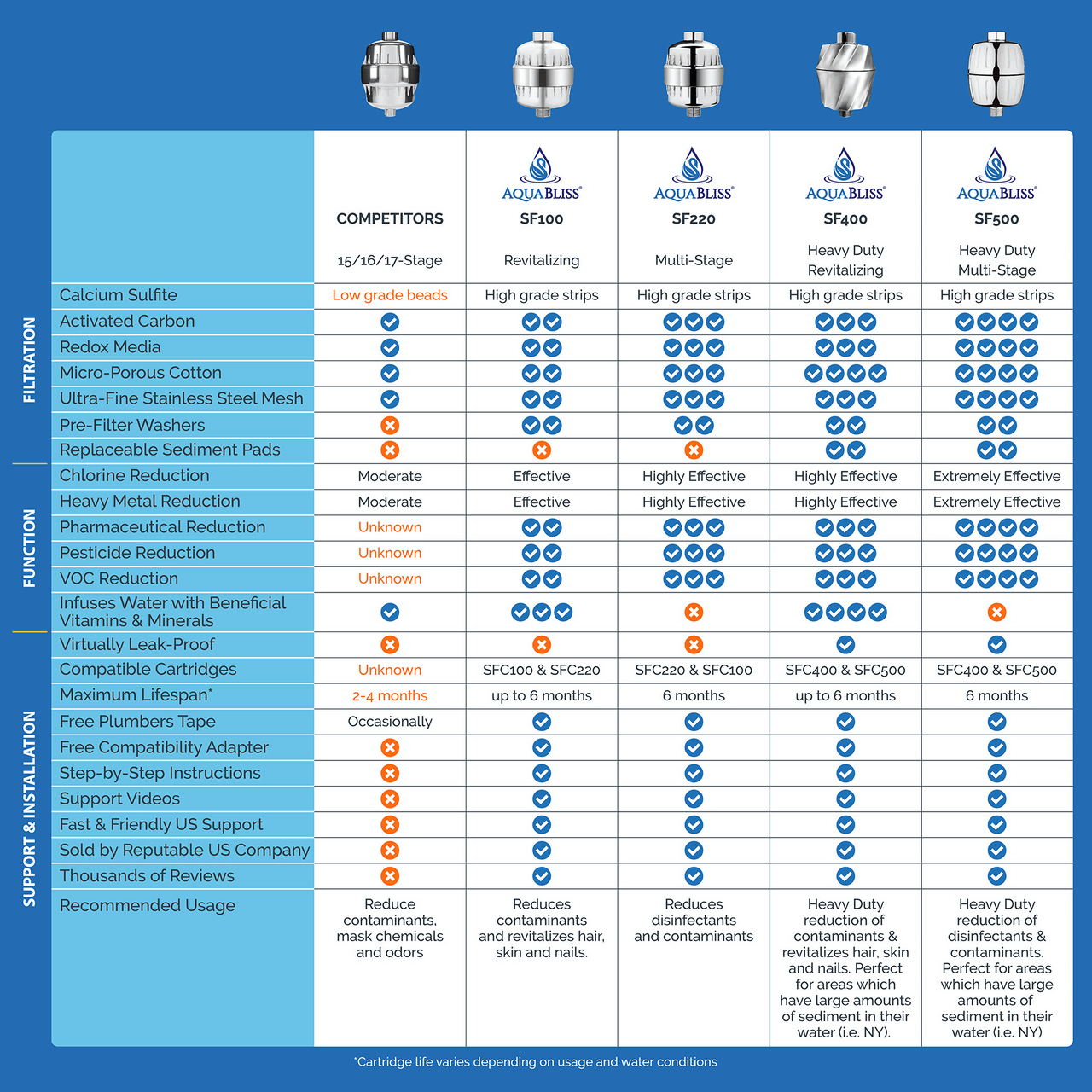 Make Every Shower Count... x2!
Aquabliss HD Revitalizing Shower Filter contains 40% More Active-Medium & Double the Vitamins & Minerals. No Fluff, Fillers or Beauty-Depleters.

Beat the Sediment Clogging
City water? Well water? Low pressure problems? The culprit's likely sediment, fine grainy particles that build up in your shower head, wavering between clogging it up and cascading down onto your skin, hair and shower floor. So we included 2 easily changeable pads, that capture the silty sediment without clogging up your shower's flow.
Compliment Your Beauty With Every Shower
Supports soothed, glowing, itch-free skin
Aids nails to grow longer by supporting hardness & strength
Promotes thicker, stronger, longer, frizz-free hair free from damage and breakage 
Water Feels Softer
Relying on salt-based water softeners and wondering why your hair, nails, and skin still feel...damaged? While water softeners only remove calcium and magnesium, leaving the bad guys behind, the medium used in our HD Revitalization filter aids reduction in the yuck that diminishes your beauty, plus supports replenished skin, hair, and nails.
Have You Seen the News?
Better yet, have you tested your water? Pollution is everywhere, and the pollution in the air easily seeps into your groundwater system, and that's all before treatment plants add skin-damaging chemicals that treat your water (to make it safe for consumption).
Preinstalled & Ready to Go!
We put together everything but the kitchen sink. Cartridge pre-installed. Check! Sediment pad installed. Check! We've even included thread seal tape so you skip the trip to the hardware store. Simply open up the box, unscrew your shower head, use the threading tape, screw this on and your shower is ready to cleanse, beautify and brighten your day.
AquaBliss was easy to install.
Saw improvement in my hair, on the first shower.
New water
So far my wife and I have noticed a big difference in water quality. Hopefully we will receive all the benefits that this product has to offer.
Totally a fan of this!!
I can feel that it softens the water for sure. My skin feels so much better, and, something new to me would be, that you can't smell the chemicals coming out either. I love my new water filter!!
Best Water Filters Compared to Other Brands
AquaBliss is the best water filter shower system I have used in decades that protects my skin organ and internal organs. Shower water smells good, and skin feels cleaner. THANK YOU AquaBliss! :-)
Shower filter
Love it, don't even need lotion
Unhappy With Your Product? We'll Take it Back!
We stand by our high-quality products and your statisfaction is 100% guaranteed by our 30-day Money-Back Guarantee
Secure Checkout
We use encrypted SSL security to ensure your credit card information is 100% protected.