AquaBliss 10-Cup Water Filter Pitcher - White (FWP1)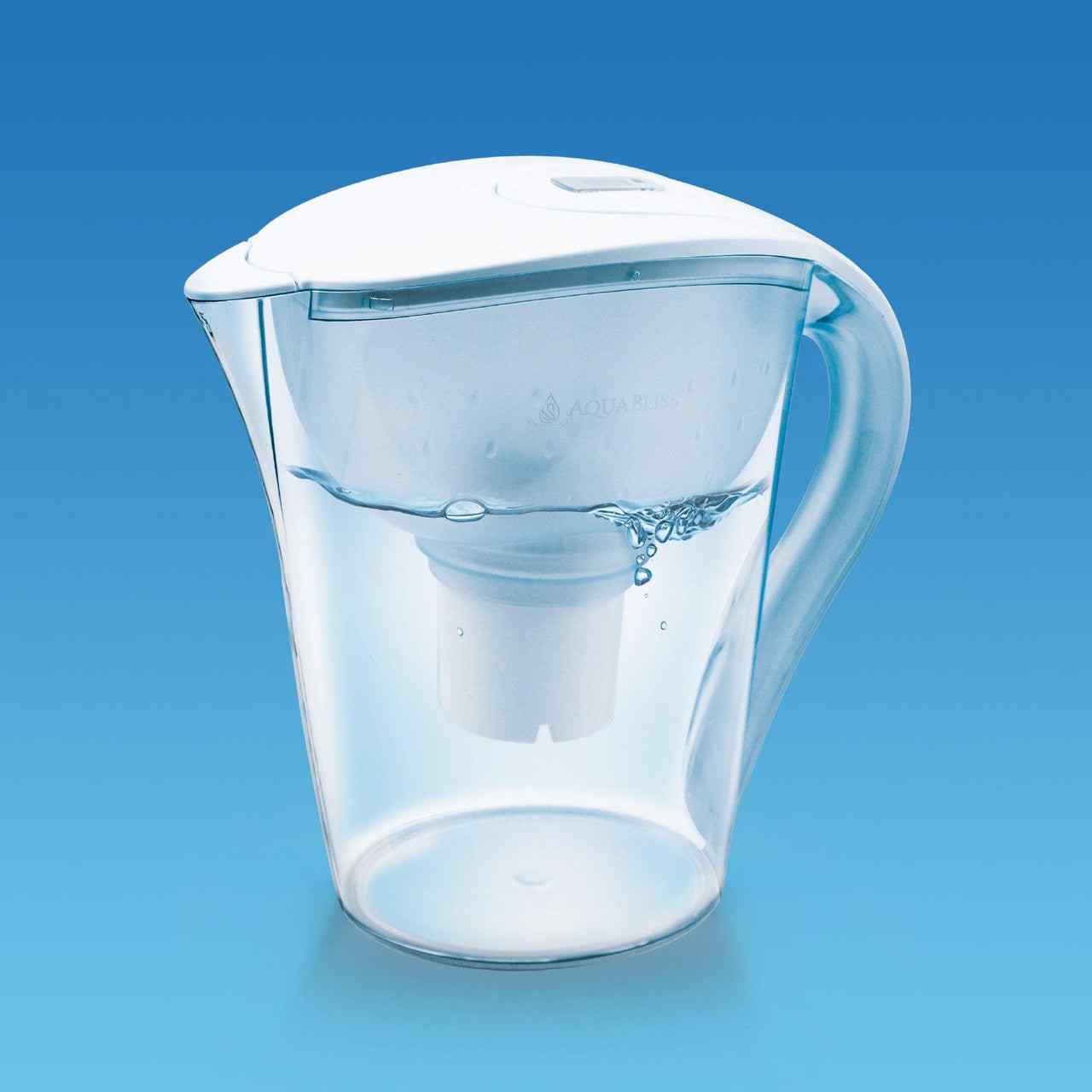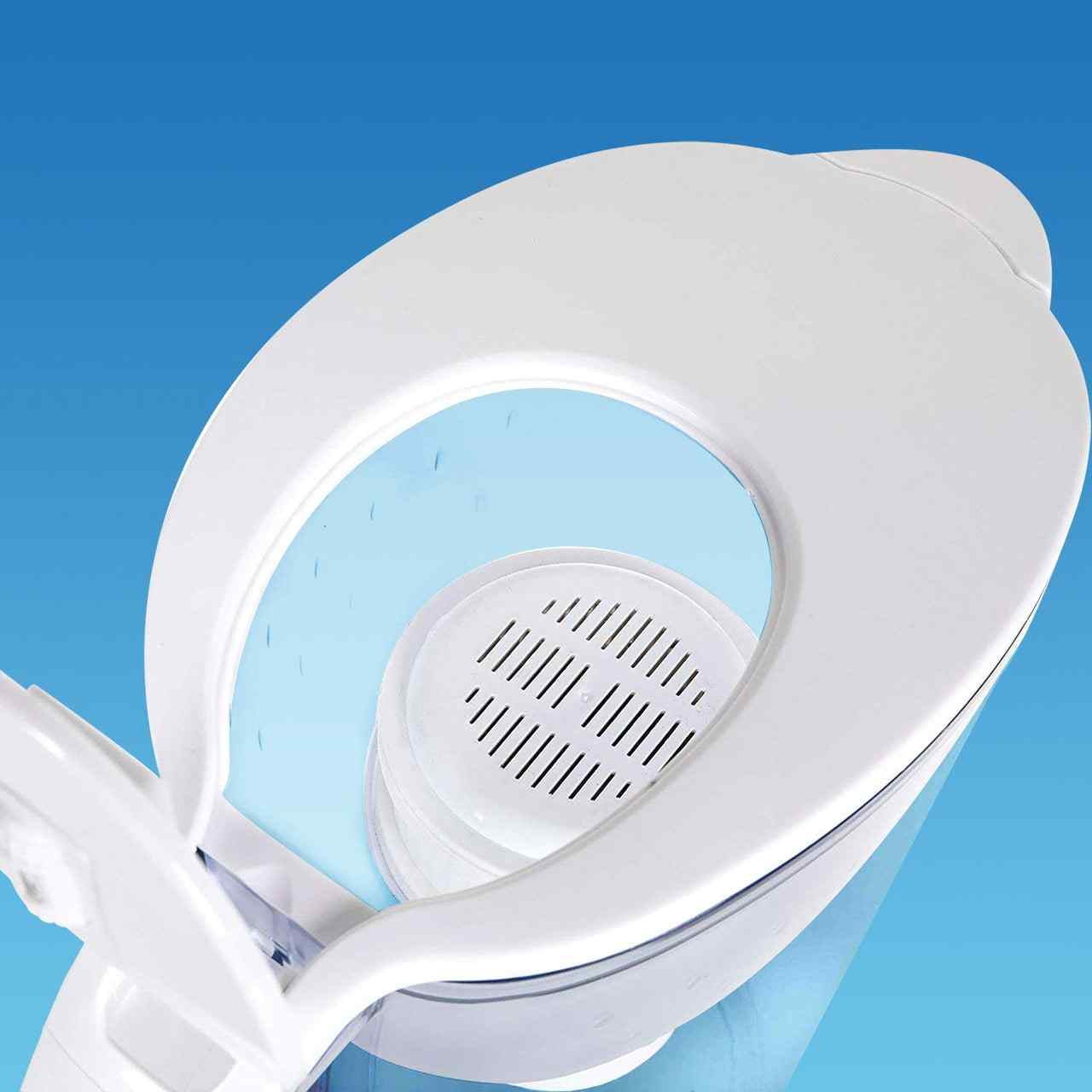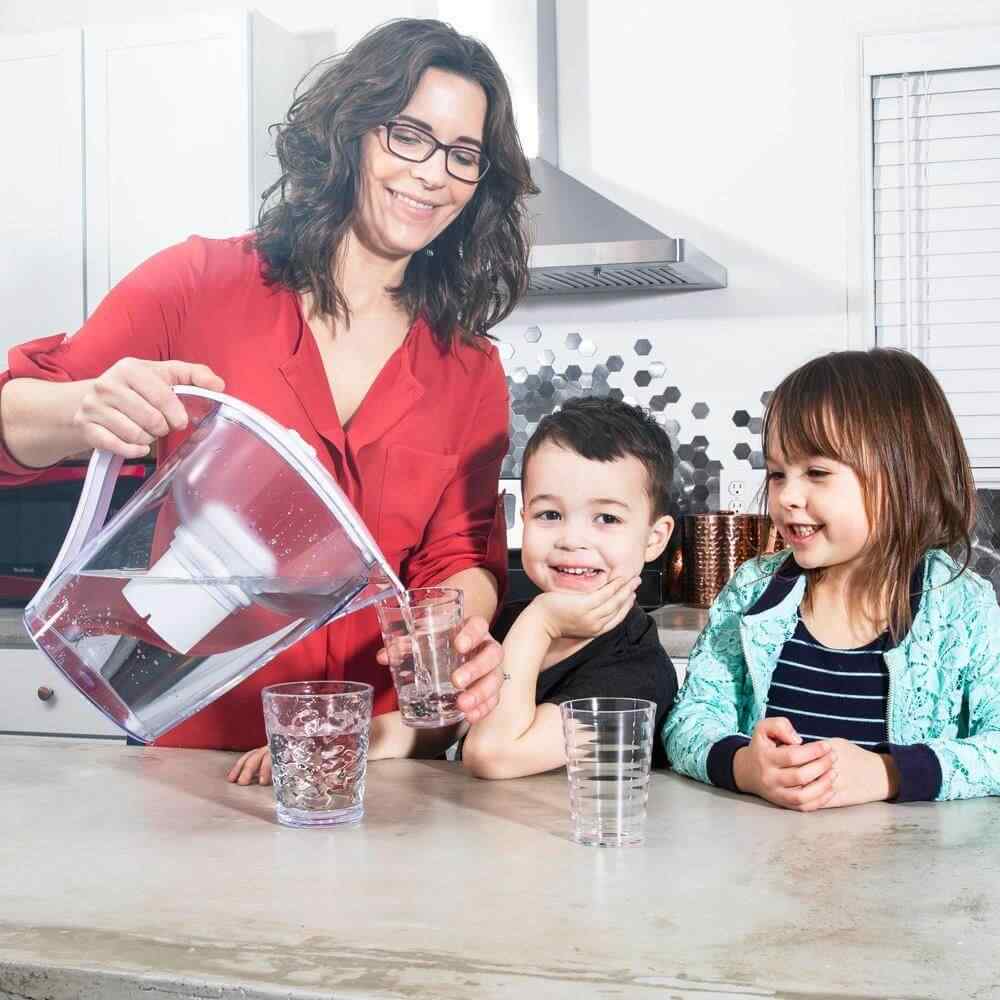 AquaBliss - CLEAN, FRESH WATER FOR TWO TIMES LONGER
Don't replace your water purifier filters every one to two months. Experience crisp, clean, sediment and chemical free and odor free water for 4 full months with our premium water pitcher filter.
FAST, SIMPLE & DELICIOUS
Water filters rapid gravity fed system quickly filters out all of the smell and chemicals you don't want in your drinking water, delivering DELICIOUS, ready to drink water that satisfies your thirst.
REMOVES THE BAD, MAGNIFIES THE GOOD
FILTER PITCHER REMOVES a significant volume of chlorine, Mercury, Copper, Cadmium, Zinc, Sediment and other unhealthy impurities you'd rather avoid without the need for additional water purification drops or pricy whole home water filtration systems.
ODOR REDUCTION TECHNOLOGY
Rinses away funny metallic and salty smells, so you actually want to drink your water and get your daily 8!
ENVIRONMENTALLY FRIENDLY
Don't contribute even more disposable water bottles and jugs to the Sea of Plastic plaguing our oceans. Choose the water purification pitcher from AquaBliss – a small business with a long-standing commitment to doing what's right for our planet.
WHO IS AQUABLISS?
Significant time as INDUSTRY LEADERS in the water filtration industry positions us to negotiate and secure the best deals on water purification technology. We meticulously inspect, monitor and upgrade our purification water systems for ENHANCED SAFETY, QUALITY and PURITY and never cut corners on engineering, health or materials.
LOVE IT OR YOUR MONEY BACK – 1 YEAR WARRANTY
Try AquaBliss water filtration pitcher for a full 12 months and enjoy crisp, clean, delicious water – the way it should be – or simply let us know and we'll provide a full, prompt, no questions asked refund.
USA SUPPORT
While we know you'll find using our purification pitcher for water simple and satisfactory, we want you to know that we're here to answer your questions and accept recommendations for improvements at any time.
How to do clean the inside of the pitcher
You can easily disassemble the pitcher by removing the lid, cartridge and hopper (the top chamber where unfiltered water sits). Then hand wash the lid, hopper and main pitcher. Once rinsed, the pitcher can be safely reassembled.
How often do you need to change the filter cartridge?
We recommend changing the filter cartridge every 4 months for optimum performance.
Is it BPA-Free?
Yes, all AquaBliss water pitchers are BPA-Free.
What cartridges does this pitcher use and where can I purchase them?
This model uses the FWPC XL cartridges. They are available for sale here.
Can I use a TDS meter to test the water quality?
While TDS meters effectively measure the lack of minerals in your water, many of the minerals it eliminates are actually GOOD for your body – and even more important the meter doesn't measure the BAD STUFF LEFT BEHIND like disinfection byproducts, chlorine, chloramine, fluoride and pharmaceuticals – so as many scam monitoring websites will tell you, TDS measures elimination of many minerals you don't want to eliminate, then leaves behind the yuck you do.
So do yourself a favor and do your research – and if you are measurement obsessed use the expert recommended Chlorine colorimeter or chlorine test strips and other specialized tests. If they're good enough for Ivy League science labs, they're certainly good enough for us!
Wonderful product
This exceeds my expectations. Truly quality product you have here. Much better than mainstream names!
Second one
Had a previous pitcher and now have two. Works much better for me to be able to fill one and still have cold good drinkable water. The pitchers work great!
Great filter
This is my second Aquabliss pitcher, and I think they're great. Water tastes funny from the faucet. This takes care of that problem. And if you need any help or have questions, The AB team is super-responsive.
Unhappy With Your Product? We'll Take it Back!
We stand by our high-quality products and your statisfaction is 100% guaranteed by our 30-day Money-Back Guarantee
Secure Checkout
We use encrypted SSL security to ensure your credit card information is 100% protected.