AquaBliss TheraSpa Hand Held Shower Head Set - Chrome (HS300)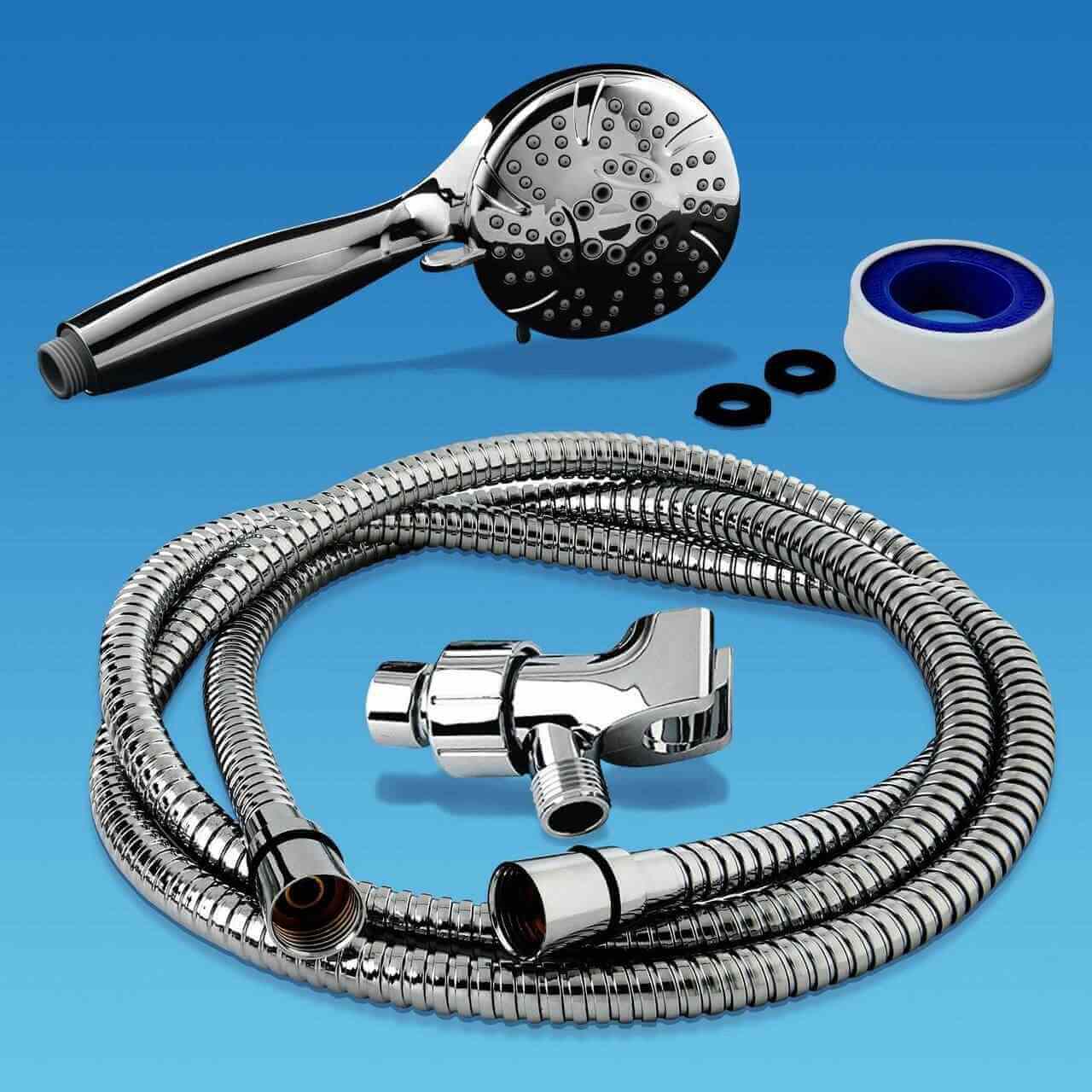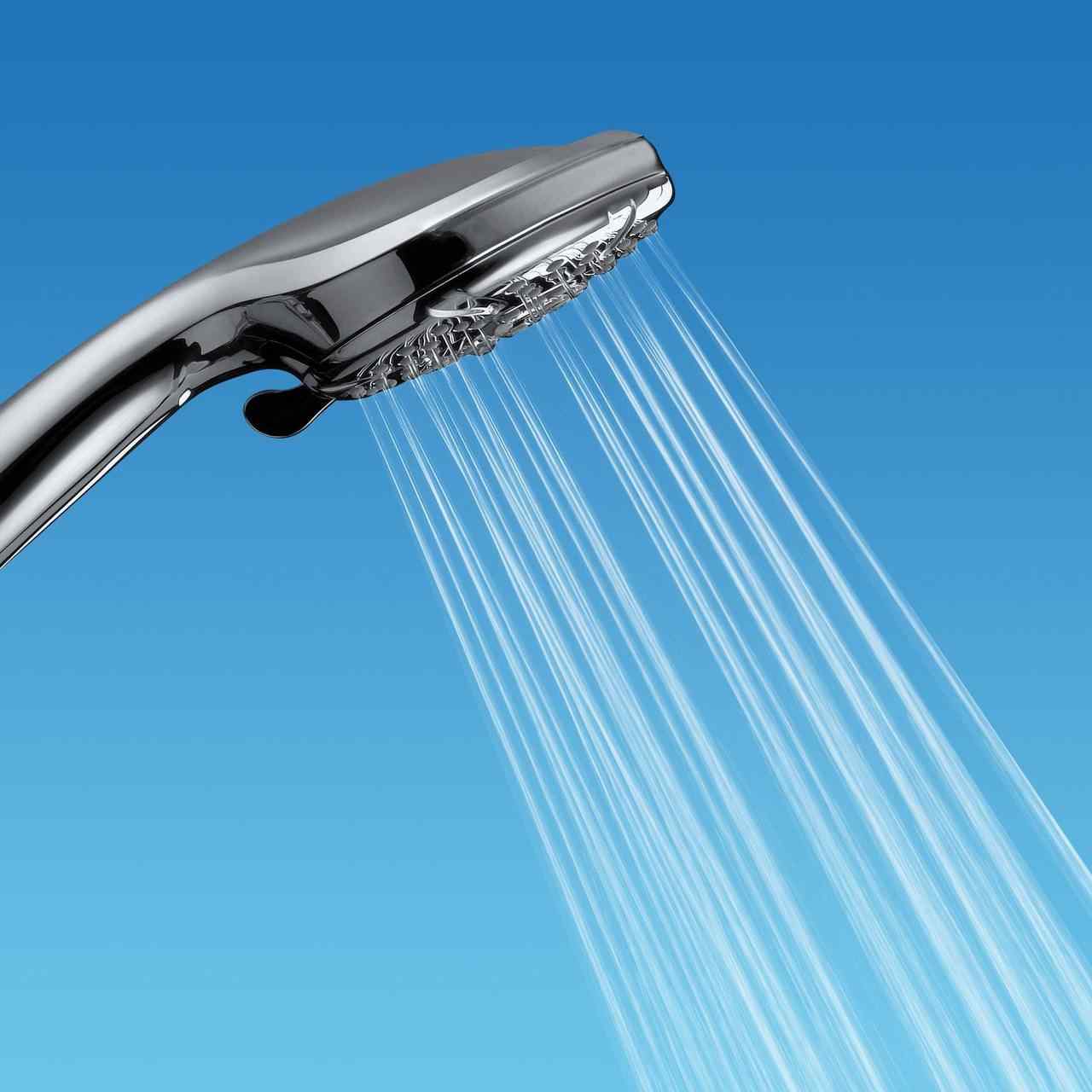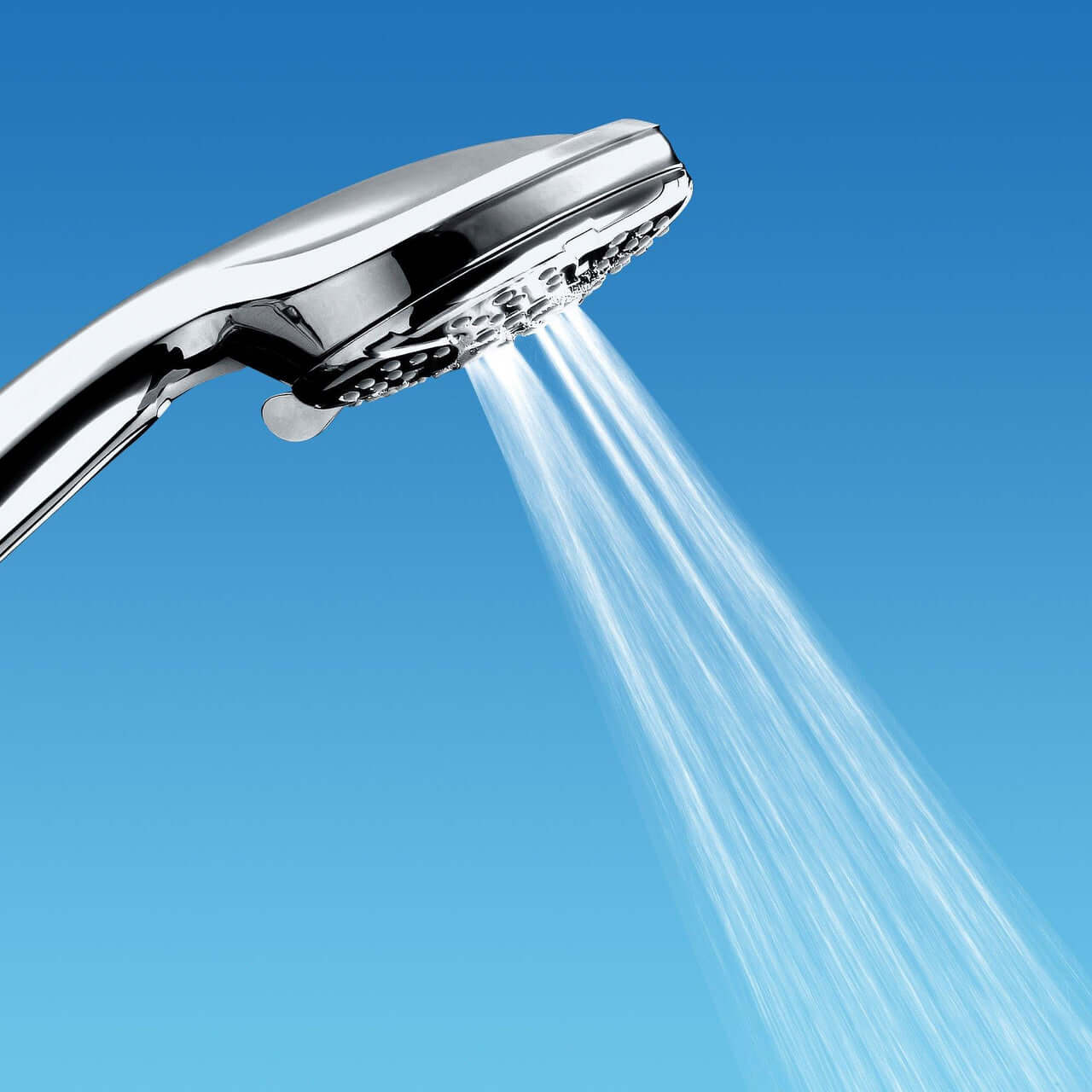 Step into a Sanctuary of Indulgence with 6 Mode TheraSpa Rain Shower Head With Extra Long Hose
Designed for precise versatility, the AquaBliss TheraSpa handheld showerhead is a bathroom essential every home needs. With multiple spray settings and a 6.5 feet long hose, you can better target whatever you need to wash or rinse. This flexible long showerhead allows everyone ⏤ including pets, kids, the disabled, and seniors ⏤ to experience enjoyable showers.
Six Spray Settings to Indulge and Save
A removable shower head with an extra long hose allows you to step under 5 different medspa settings, melting away tension and stress until you can take a deep breath and relax. Then switch to its Water-Saving mode to stay warm while you lather up.
The six spray settings of our chrome handheld showerhead include:
Pulsating Massage ⏤ Target smaller, tighter knots and muscle tension for advanced, focused muscle pressure relief
Rain ⏤ Gentle enough to rinse away soap and dirt without hurting adults' delicate skin.
Heavy Mist ⏤ Calm frayed nerves after a grueling day
Rain + Soft Massage ⏤ Resembles a light waterfall shower which is good for rinsing/washing sensitive areas of the body
Rain + Soft Mist ⏤ Powerful yet gentle enough to rinse away dirt, grime, and soap off of pets and children (even those with SPD) without causing fear.
Water-Saving ⏤ Stay warm while you reduce 80% to 90% of water flow!
No-Tangle Double-Rotating Long Showerhead
Our 360° rotating and 6.5 feet long shower head with an extra long hose reduces the risk of slips and falls, enabling independent washing for seniors and people with disabilities. This long, no-tangle design also makes it easier to wash children, pets, and hard-to-reach places in your bathroom.
Impeccable Quality, Unbeatable Value
Dare to compare the high-grade, high-quality materials other shower nozzle systems use and you'll quickly see why we use the highest-quality, torrent-defying plastics, a fully stainless-steel hose, and brass nuts. No cheap plastic in sight!
Five Minutes to Bliss — So Easy, There are No Tools Needed!
Need a stress-relieving, soothing, healing shower now? Our high-pressure shower head with extra long hose easily twists on exactly where your current shower head lives now. Simply unscrew your current fixed shower head or hand-held shower head, affix the included plumbers tape around the threading, then screw on the new portable showerhead, and voila! You're ready to go — no plumbing skills are required.
What's included in the TheraSpa handheld showerhead set?
Adjustable/Flexible Shower Mount
6-Setting Theraspa Showerhead (detachable)
Ultra-Flexible 6.5 Foot Shower Hose
Plumbers Tape
Step by Step Instructions
Your Satisfaction is 100% Guaranteed — Try It Risk-Free On Us!
Our showerhead promotes natural relaxation, supports independent bathing, and helps you wash anything and everything. We know you'll enjoy using this showerhead. But if you don't totally love the product, return it within 30 days and get a full refund ⏤ no questions asked. A 12-month warranty is also included!
People often buy
Total price:
$82.97
$149.85
Refreshing
I love my Aquabliss showerhead. The hose and head assemble easily and the quality of spray is excellent. Plus, MADE IN USA!!!
Shower Bliss
I love the AquaBliss but wish the handle was textured for better grip in the soapy shower.
Beauty & Function
Works for my 5.1" height and my husband's 6.3" height. Ball joint pivots as needed and spray choices are lovely.
Defrizzed my hair
I got this because I suspected my hair was frizzing because of our hard water. The filter absolutely helped. Great improvement!
Very Nice
Easy set-up, good water pressure, and many water flow options. This was a good buy!
Unhappy With Your Product? We'll Take it Back!
We stand by our high-quality products and your statisfaction is 100% guaranteed by our 30-day Money-Back Guarantee
Secure Checkout
We use encrypted SSL security to ensure your credit card information is 100% protected.